Meet Dr. Phillip M. Spaur, D.C.
Doctor Phillip M. Spaur is a native of West Virginia. He spent four years in the U.S. Navy before graduating Magna Cum Laude from Glenville State College in 1978.
From 1986 to 1990, Dr. Spaur attended Cleveland Chiropractic College in Kansas City, Missouri where he received awards from both the student council and the college itself for outstanding service to the college while enrolled there. Dr. Spaur was listed in "Who's Who in American Universities and Colleges" and graduated Magna Cum Laude from Cleveland Chiropractic College in 1990 as a chiropractic physician.
Dr. Spaur was one of the "Top Chiropractors in America" in 2006 and 2009, according to the Consumer Research Council of America. Dr. Spaur has been in practice twenty-five plus years in Weston, WV and takes post-graduate classes yearly to keep current with advancing chiropractic and nutrition procedures. He has performed hundreds of thousands of chiropractic adjustments and is anxious to help you!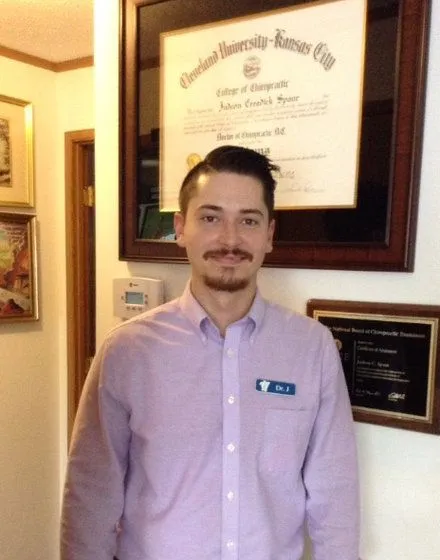 Meet Dr. Judson C. Spaur, D.C.
Doctor Judson C. Spaur is a native of West Virginia. He graduated Lewis County High School and began his collegiate education at Glenville State College in 2008.
From 2011 to 2017 he attended Cleveland University in Kansas City, Kansas where he obtained his Bachelors Degree in Human Biology as well as his Doctor of Chiropractic Degree. While attending, Dr. Spaur was Vice President of Cleveland University's Activator Methods Club and received a Clinic Performance Award for outstanding patient care during his outpatient clinic internship.
Activator Methods is "GENTLE CHIROPRACTIC" and is the technique of choice in our office. Dr. Judson has had outstanding positive results with many patients and is ready to help you as well!